For only the second time in school history, Lawrence University has been awarded four student Fulbright Fellowships in the same year.
Katie Blackburn and Helen Titchener have received fellowships as English teaching assistants in Taiwan and Germany, respectively, while Inanna Craig-Morse and Abigail Wagner received research fellowships in India and Austria, respectively.
Operating in more than 155 countries, the Fulbright Program is the flagship international educational exchange program sponsored by the U.S. government. Recipients of Fulbright grants are selected on the basis of academic or professional achievement, as well as demonstrated leadership potential in their fields.
Since 2008, 21 Lawrence seniors have been named Fulbright Fellows, including four in 2009, the only other time the college has earned that many in one year.
The four Fulbright awards brings to six the number of national awards Lawrence students have received this spring. Anthony Capparelli was awarded a $28,000 Watson Fellowship in March, while junior Zechariah Meunier was named one of 50 national recipients of a $5,000 Udall Scholarship in April.
Katie Blackburn — "Enthusiastic, Intellectually Curious"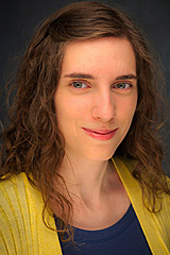 Fluent in Mandarin, Blackburn she will spend 11 months beginning in August as an English teacher working with Taiwanese seventh and eight graders on the island of Kinmen.
This will be her third trip to the Far East for the senior from Brookfield. A linguistics and Chinese language & literature double major, Blackburn spent the 2012 fall term in Beijing on a study-abroad program. She returned to China for seven weeks last year as the recipient of a U.S. Department of Education Fulbright-Hays Scholarship for the 2013 Associated Colleges in China Summer Field Studies Program, which provided a peek at China's education system by working with teachers and students in rural areas.
"I'm looking forward to interacting with the people and learning about this different culture," Blackburn said of her first visit to Taiwan. "I'm excited about getting to know these people and hopefully make some connections in ways I wasn't able to on my previous trips to China. This time I'll have a full year to get to know people.
"On my earlier trips, people would get excited to see people who weren't Chinese," Blackburn added. "I'm hoping I can get past the whole 'You're white, I want to be friends with you,' scenario. I'd like to make friends because they actually want to get to know me personally, rather than just because I'm some foreigner."
Ruth Lunt, associate professor of German and Blackburn's linguistics advisor, called her "an enthusiastic, intellectually curious student."
"With her background in linguistics, her passion for Chinese language and culture and her desire to teach Chinese and English as a second language in the future, this Fulbright teaching position in Taiwan is a perfect fit for Katie."
Helen Titchener  — "Motivated, Intelligent, Mature"

Teaching English as a second language has long been a career interest of Titchener's. She sees her Fulbright fellowship as the perfect opportunity to give it a test drive.
"I applied for the Fulbright to give myself a chance to see if that's what I want to do before pursuing graduate school for it," said Titchener, a German and English double major from Concord, Mass.
Beginning in September, Titchener will spend the 2014-15 academic year as an English language teaching assistant in a "secondary school" (middle and high school) in Berlin, Germany. She previously visited Berlin in the fall of 2012 as part of a study-abroad program.
As a Fulbright Scholar, Titchener also will have a chance to further explore her other passion — opera directing.
"I've had a little experience with the opera world through some internships. Germany has some really great opera houses, and you can get really cheap tickets, so I'm hoping to take advantage of that. By the end of my fellowship, I should know if I want to pursue ESL or opera."
Assistant Professor of German Alison Guenther-Pal hailed Titchener as "simply one of the most motivated, intelligent and mature students I have had in nearly 15 years of university teaching."
"I am thrilled that Helen has been given the opportunity to participate in the Fulbright Program in Berlin," said Guenther-Pal. "She will be an outstanding representative both of Lawrence University and the U.S."
Inanna Craig-Morse — "A Global Citizen"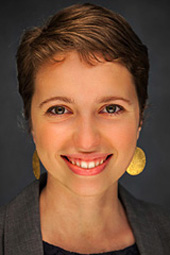 Craig-Morse came to admire the women involved in politics she met while in India on an off-campus study program in 2012.

That admiration sparked a research project that will send the senior from Sebastopol, Calif., back to the world's largest democracy. In addition to her Fulbright research fellowship, she also received a Critical Language Enhancement Award (CLEA).
Beginning in August, she will embark on a nine-month project to expand on previous research she conducted on Indian women's political efficacy and their power to effectively lead others. Working in Mumbai, much of her research will entail interviewing area leaders, including women in political positions, NGO officials and law enforcement authorities. She also will spend part of her stay studying Marathi, the region's most widely-spoken language.
"The impetus for this project is why so many of the cultural factors we expect to contribute to women's political ambitions don't seem to be present in India," explained Craig-Morse, a government major. "I want to look at what factors enable women to enter politics and their belief that they have the capacity to lead others. The hope is to better enumerate what factors can promote more women to get involved in politics in the region and beyond."
This will be Craig-Morse's third trip to India. As part of a study abroad program in Pune two years ago, she conducted a series of interviews with women in high-profile political positions. She returned last fall for six weeks on a Mellon Foundation-supported Lawrence Senior Experience grant, conducting interviews with members of a women's Communist Party.
Lawrence government professor Claudena Skran praised Craig-Morse for her "deep commitment to understanding global issues, especially those concerning women in developing societies."
"Inanna has specialized in comparative politics and international relations," said Skran. "Her work both on the Lawrence campus and abroad demonstrates her drive and quest for understanding as well as her cultural awareness and role as a global citizen."
Abigail Wagner — "Stellar Student"
Ever since Wagner spent the fall of 2011 in Vienna on an off-campus study program, she has been determined to return to Austria.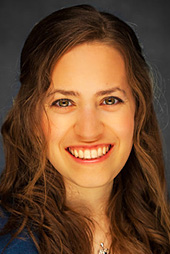 Beginning in September, the classically trained violist from Bloomfield Hills, Mich., will spend a year in Vienna teaching English and conducting research on Austrian folk music.
"Finding out that I actually get to go back, do research, teach and spend more time with people I've come to respect and appreciate, I just can't describe that feeling," said Wagner, who earned a bachelor's degree in viola performance and general/instrumental music education in January.
Wagner will hold an assistant English teacher position at a private school in Vienna that fast tracks students into the business world through a university preparatory-type program.
She also will reconnect with Austrian ethnomusicologist Rudolf Pietsch, who she met on  her study abroad program. When she began her Fulbright application process, she contacted Pietsch to see if they might collaborate on a research project. They came up with a proposal to compare the music of Austrians living in Austria with the folk music of Austrians now living in the United States.
"He has lots of field recordings and some interviews from when he had done some of his doctoral research in the U.S.," said Wagner. "He has all this material he hasn't even looked at yet. He thought it would be really helpful and a good project for me to listen to the field recordings and compare them to modern-day Austrian folk music or Austrian folk music of the past and see if there are any similarities.
Professor of Music Matthew Michelic, Wagner's academic advisor, said her Fulbright fellowship is well-deserved.
"Abby has been a stellar student in both her performing and academic pursuits since day one at Lawrence," said Michelic. "Her term of study in Vienna opened new avenues of thought and inquiry and I am thrilled this Fulbright grant will allow her to combine her many areas of developing expertise in a unique path of discovery."
Since its establishment in 1946, the Fulbright Program has provided approximately 300,000 students, scholars, teachers, artists and scientists the opportunity to study, teach and conduct research, exchange ideas and contribute to finding solutions to shared international concerns.
Fulbright alumni have achieved distinction in government, science, the arts, business, philanthropy, education, and athletics. Forty Fulbright alumni have been awarded the Nobel Prize and 75 alumni have received Pulitzer Prizes.
About Lawrence University
Founded in 1847, Lawrence University uniquely integrates a college of liberal arts and sciences with a nationally recognized conservatory of music, both devoted exclusively to undergraduate education. It was selected for inclusion in the Fiske Guide to Colleges 2014 and the book "Colleges That Change Lives: 40 Schools That Will Change the Way You Think About College." Individualized learning, the development of multiple interests and community engagement are central to the Lawrence experience. Lawrence draws its 1,500 students from nearly every state and more than 50 countries.