The second album by Lawrence University piano professor Michael Mizrahi — "Currents" — will be released Friday, March 25 on New Amsterdam records.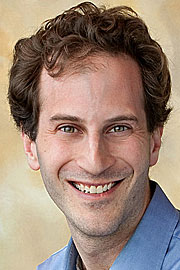 He'll celebrate with a release party performance March 26 at National Sawdust in Brooklyn, N.Y.  Acclaimed violinist Michi Wiancko will join Mizrahi as a special guest.
The follow-up to 2012's "The Bright Motion," his critically acclaimed debut album, "Currents" features six new American piano works, almost all of which were commissioned by Mizrahi and written specifically with his singular sound and approach in mind. Among the composers who contributed to the album is his Lawrence conservatory faculty colleague Asha Srinivasan, whose track, "Mercurial Reveries," is a probing five-movement work that draws on her Indian American heritage. It is in one moment domineering and terrifying and in the next, delicate, docile and nostalgic.
Sarah Kirkland Snider wrote the title track, "The Currents," which flows from start to finish, with currents of sound pulling the listener through eddies and whirlpools along the way.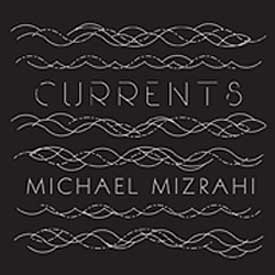 Troy Herion's "Harpsichords" evokes a transparent Baroque texture, replete with trills and shakes while Mark Dancigers' "The Bright Motion Ascending" — the third installment in his Bright Motion trilogy written for Mizrahi — explores the vibrant upper reaches of the instrument before plummeting back to Earth with a cataclysmic final chord.
"Heartbreaker," written by Missy Mazzoli, begins with focused precision then  evolves into a trance-like state that eventually breaks down in a schizophrenic collapse. Patrick Burke's "Missing Piece" features piquant dissonances and slow-moving triadic harmonies that plumb the lowest ranges of the piano.
As the title suggests, the album embodies forward movement, building on great piano works of the past while propelling the solo piano repertoire ahead in a new and energized direction. In a review of the album, National Public Radio called Mizahi "a gifted pianist" who "plays with both tenderness and fierce beauty."
"Currents" is available at bandcamp.com.
About Lawrence University
Founded in 1847, Lawrence University uniquely integrates a college of liberal arts and sciences with a nationally recognized conservatory of music, both devoted exclusively to undergraduate education. It was selected for inclusion in the book "Colleges That Change Lives: 40 Schools That Will Change the Way You Think About College" and Fiske's Guide to Colleges 2016. Engaged learning, the development of multiple interests and community outreach are central to the Lawrence experience. Lawrence draws its 1,500 students from nearly every state and more than 50 countries.