An expert on international refugee policy who miraculously survived a suicide bomber attack in Baghdad, Iraq, will be recognized by Lawrence University with an honorary degree June 11 at its 168th commencement.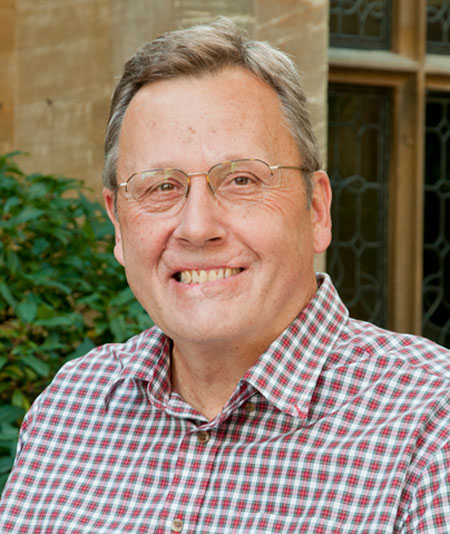 Gil Loescher, a visiting professor at the Refugee Studies Centre at the University of Oxford, will be awarded an honorary Doctor of Humane Letters degree. He also will serve as the principal commencement speaker.
In a career spanning more than 40 years, Loescher has established himself as an authority on refugee policy. Prior to joining Oxford's Refugee Studies Centre in 2008, Loescher held appointments as Senior Fellow for Forced Migration and International Security at the International Institute for Strategic Studies in London and as senior researcher at the European Council on Refugees and Exiles.
"I am thrilled that Gil Loescher will join us as at our 168th commencement," said Lawrence President Mark Burstein. "The challenges that face the world have never been more pronounced. Lawrentians' interest in understanding these challenges and gaining knowledge and experience to solve them has never been greater. Dr. Loescher provides a unique insight that is both timely and practical."
Loescher has worked closely for many years in a variety of capacities with the United Nations, especially the UN High Commissioner for Human Rights. In August, 2003, Loescher was at the Canal Hotel in Baghdad and in the office of Sérgio Vieira de Mello, then the UN High Commissioner for Human Rights, when a suicide bomber detonated a truck bomb outside the building, killing more than 20 people and injuring more than 100.
Loescher was among nine people in the office at the time of the explosion, seven of whom were killed instantly. Loescher and Vieria de Mello were trapped in the debris of the collapsed building. American soldiers spent more than three hours trying to rescue them. Vieria de Mello died before he could be extricated. Loescher survived, although his legs were crushed and they had to be amputated by the soldiers.
He launched his career at the University of Notre Dame, where he spent 26 years teaching in the political science department. During his tenure, he held appointments in the university's Helen Kellogg Institute of International Studies, the Joan Kroc Institute of International Peace Studies and the Center for Civil and Human Rights.
He also has served as a visiting fellow at Princeton University, London School of Economics and the Department of Humanitarian Affairs at the U.S. State Department.
He has been recognized with numerous honors and research grants from organizations ranging from the Ford Foundation and the MacArthur Foundation to the Fulbright Program and the British Academy.
He earned a bachelor's degree in history from St. Mary's College of California, a master's degree in politics and Asian studies at the Monterey Institute of International Studies and a Ph.D. in international relations at the London School of Economics.
This will be Loesher's second honorary degree. Notre Dame awarded him an honorary doctorate of law in 2006.
About Lawrence University
Founded in 1847, Lawrence University uniquely integrates a college of liberal arts and sciences with a nationally recognized conservatory of music, both devoted exclusively to undergraduate education. It was selected for inclusion in the book "Colleges That Change Lives: 40 Schools That Will Change the Way You Think About College."  Engaged learning, the development of multiple interests and community outreach are central to the Lawrence experience. Lawrence draws its 1,500 students from nearly every state and more than 50 countries.