As the composition of college classrooms have become more culturally and cognitively diverse, the way professors teach needs to change to remain as effective as possible for all learners.
Supported by a $500,000 grant from the New York-based Andrew W. Mellon Foundation, Lawrence University begins a program this fall focused on inclusive, integrative and project-based pedagogy across the humanities and humanistic social science disciplines.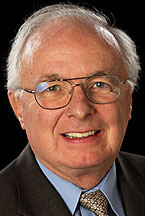 David Burrows, who spent 12 years as Lawrence's provost and dean of the faculty before returning to his teaching roots this summer as a member of the psychology department, will direct a Task Force on Pedagogy that will be charged with implementing the activities funded by the grant over the next four years.
"There is greater diversity in the student body because of the life experiences that are critical to their preparation" said Burrows. "It's that some students come with a one set of background experiences and other students come with a different set of experiences. We need to create a college experience that is sensitive to these differences."
As a result of those individual learning differences, more individualized teaching and learning programs are necessary says Burrows.
"If we talk about inclusive pedagogy as part of an inclusive institution, we have to have a pedagogy that works for every student at Lawrence so she or he can learn what they need in order to graduate," said Burrows. "Inclusive pedagogy really means increasing the individuality of the teaching experience so that every student can be successful. That's what we're trying to do."
At the heart of Lawrence's inclusive pedagogy initiative will be three main components: technology to devise learning programs specific for each student, "active learning" practices and using ideas about best practices from outside experts.
"Using digital resources will enable students to start at the place where they come in and work their way up at their own pace," said Burrows. "That's an individual mastery system as opposed to assuming everyone is starting at the same place.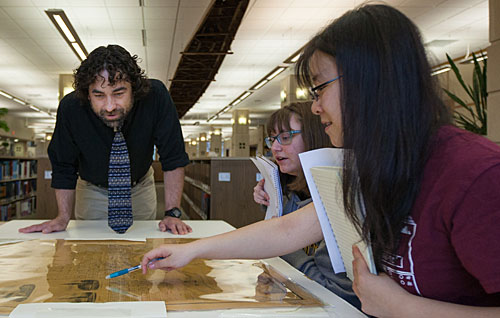 "We'll put a priority on 'active learning' in which students engage with each other, discussing implications, applications and the meaning of course materials as opposed to being passively talked at. This enables them to incorporate new learning into previously established ideas and concepts."
According to Burrows, active learning features more group discussion and more student-initiated activity. A substantial amount of the basic learning may take place outside of the classroom with class time spent discussing the implications of things. In conjunction, classrooms will be redesigned to better facilitate group discussions.
The grant also will allow Lawrence to bring in outside experts who can share their ideas and practices.
"We want to have people who know about the science of learning and some new things that have been tried speak to us and conduct workshops so that we can become experts in these things," said Burrows.
The inclusive teaching initiative lends itself easier to some disciplines than others and will initially focus on Lawrence's signature program, Freshman Studies, and what Burrows calls "gateway" courses, those that are lower level or introductory courses. He pointed to psychology, anthropology, history, English and some economics courses as those "well suited" to this approach, but said it also can be effective in a piano or other music performance classes.

"Inclusive pedagogy really means increasing the individuality of the teaching experience so that every student can be successful."
                   — David Burrows, director, Task Force on Pedagogy
Freshman Studies and the gateway courses were chosen for their institutional-wide impact, with a large portion of the faculty exploring ad adapting inclusive teaching approaches.
Burrows sees the teaching transition presenting challenges for both students and faculty.
"These kinds of active learning strategies are more effective with students, but it also means they're working harder," said Burrows. "They're doing a lot of the basic acquisition work outside of class time, using digital technology to understand the basic principles of the material and then spending class time talking about it.
"I think it will present some interesting challenges for the faculty," Burrows added. "These things are heavily dependent upon uses of technology and today's students come already used to group discussions, sitting around looking at a monitor, they're used to gaming and digital technology. Faculty are less used to that, although the faculty who are early in their career will likely be more comfortable with these sorts of things."
While the adaptation of various forms of active learning is gaining momentum nationally, Burrows said Lawrence is excited about carving its own niche in the field.
"We're not alone, but we will be among the early adopters for schools like us. Liberal arts colleges tend to have smaller classes and rely on more standard kinds of instruction. I think we are distinctive in the sense that not that many schools have jumped on this particular wave."
About Lawrence University
Founded in 1847, Lawrence University uniquely integrates a college of liberal arts and sciences with a nationally recognized conservatory of music, both devoted exclusively to undergraduate education. It was selected for inclusion in the book "Colleges That Change Lives: 40 Schools That Will Change the Way You Think About College." Engaged learning, the development of multiple interests and community outreach are central to the Lawrence experience. Lawrence draws its 1,500 students from nearly every state and more than 50 countries.