Three Lawrence University seniors are spending this fall studying abroad as recipients of a Benjamin A. Gilman International Scholarship, sponsored by the U.S. Department of State's Bureau of Educational and Cultural Affairs.
Sam Bader, Milou de Meij and Christian Rodriguez were among 1,037 undergraduates nationally selected for the fall 2017 scholarship from among 2,859 applicants.
"I'm very proud that three Lawrence students have received these highly competitive awards," said Laura Zuege, director of Lawrence's off-campus programs. "The Gilman program aims are to diversity student access to study abroad and promote study in countries less commonly represented in study abroad. Lawrence students are contributing to the changing demographics of study abroad participants and it's a thrill to work with them during this process. Meaningful study abroad experiences have been shown to contribute to academic success, increased graduation rates and greater employability after graduation. I'm eager to extend the reach of these outcomes."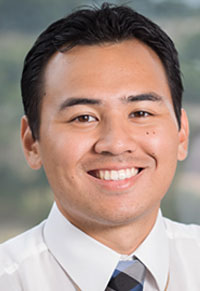 Bader, an anthropology major from Hilo, Hawaii, leaves Sept. 4 for Madagascar. He will spend 12 weeks at Centre ValBio, a research station in Ranomafana National Park run by Stony Brook University. During the program, Bader will participant in field site visits to conduct research relevant to primate study, specifically lemurs, as well as biodiversity and ecosystem comparisons throughout Madagascar.
"Most of the time I will be in Ranomafana, but the program also includes two camping trips and a cross country trek towards the island's west coast," said Bader, who is traveling abroad for the first time. Being from Hawaii, he admits being on a tropical island will make it seem a bit more like home for him.
Opportunities to explore areas of his interest — biological anthropology, which involves primatology or aspects of environmental conservation — are especially exciting for Bader.
"I'm hoping to get some experience in these areas while conducting fieldwork in a different country and culture than I've experienced before. I'm looking forward to connecting the areas of anthropological research I have experience in, particularly in linguistic anthropology, cultural preservation, and music, in the independent study portion of this program. I'm also looking forward to interacting with the Malagasy people throughout my time there."
Bader hopes others follow his lead and pursue the Gilman and other funding opportunities for study abroad.
"So many people see finances as a barrier and never get the chance to go abroad," said Bader. "I'm thankful for the opportunity and hope more underrepresented students from Lawrence get the chance to do so as well in the future."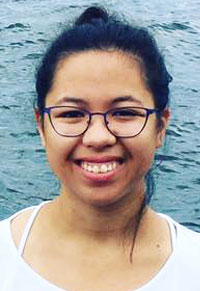 de Meij, a double degree candidate with majors in Russian studies and piano performance from Bozeman, Mont., will be in St. Petersburg, Russia until Dec. 23.
She is participating in the Bard-Smolny Program, a liberal arts college associated with St. Petersburg State University. Founded by New York's Bard College, Smolny College was the first liberal arts college in Russia. de Meij is taking Russian as a Second Language courses as well as courses in Soviet music history, political science and Russian theater, all taught in Russian.
"My biggest goal is to improve my speaking skills in Russian," said de Meij via email, who began her stay in St. Petersburg in mid-August. "I chose this program because I'm able to take actual college classes in Russian with Russian students at Russia's first liberal arts college, an entire experience that is unusual for most study abroad programs. I've already seen my conversation skills growing. I've even successfully haggled for a sweater in the market."
"The Gilman program aims are to diversity student access to study abroad and promote study in countries less commonly represented in study abroad. Lawrence students are contributing to the changing demographics of study abroad participants."
Laura Zuege, director of Lawrence's off-campus programs
On the program, de Meij is living with "an amazing host mother" on Vasilievsky Island near the center of St. Petersburg.
"Her name is Rita and I call her Mama Rita," said de Meij, who is the 75th student Rita has hosted. "She cooks delicious food and is always eager to talk and help me with language. She bought a stack of notecards to put around the apartment with new words I'm learning. I really, really like her."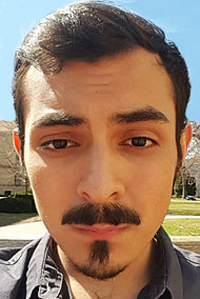 Rodriquez, an economics and mathematics major from Chicago, will spend 16 weeks on the Budapest Semesters in Mathematics program at College International, a Hungarian-based educational institution focused on international students.
"This was the best program that fit with my interest and degree requirements," said Rodriguez, who will live in an apartment in central Budapest while on the program. "Almost everybody I've talked to has said this is not a run-of-the-mill, go-abroad-and-have-fun program. It's known for its large emphasis on academics and to challenge math majors. It is a bit intimidating, but I'm really excited for the diverse selection of mathematics courses offered."
The program will be Rodriguez' first experience outside the United States and it has generated a mix of nervousness and excitement.
"I'll have almost nothing flying into Budapest. I'll be a foreigner with no relation to anybody and have no familiarity with the place, culture, or language," said Rodriguez.
"But there is a bright side. I intend to create a new 'me' while in Budapest. When I'm at home or at Lawrence, I'm stuck being a certain person, but I think Budapest will be a great opportunity to start from scratch. Through previous experiences, such as coming to Lawrence or through my summer internship at Michigan, I've been able to discover new parts about myself. Who knows what I'll get from Budapest? Despite the challenge Budapest may impose, I intend to travel a lot and see more of the world."
Gilman Scholars receive up to $5,000 to apply toward their study abroad program costs. The program's mission is to diversify the students who study abroad and the countries and regions where they go.
Administered by the Institute of International Education, the program is named in honor of Benjamin Gilman, who represented New York in the U.S. House of Representatives from 1973-2003. According to Gilman, a strong advocate of studying abroad programs, the scholarship "provides our students with the opportunity to return home with a deeper understanding of their place in the world, encouraging them to be a contributor, rather than a spectator in the international community."
About Lawrence University
Founded in 1847, Lawrence University uniquely integrates a college of liberal arts and sciences with a nationally recognized conservatory of music, both devoted exclusively to undergraduate education. It was selected for inclusion in the book "Colleges That Change Lives: 40 Schools That Will Change the Way You Think About College." Engaged learning, the development of multiple interests and community outreach are central to the Lawrence experience. Lawrence draws its 1,500 students from nearly every state and more than 50 countries.