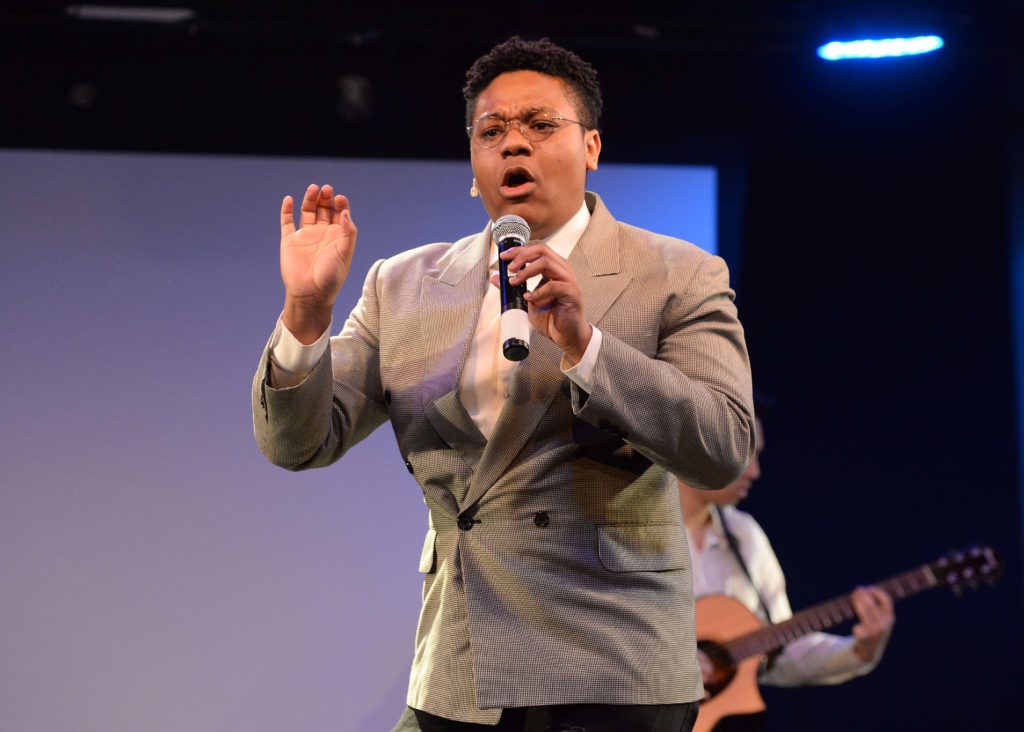 Cultural Expressions, a showcase of talent ranging from music to dance to spoken word, highlighted a festive Saturday night at Lawrence University.
The annual performance event brought People of Color Empowerment Week to a rousing close.
The Saturday festivities started with a dinner in the Intercultural and Diversity Center. That led into a gallery exhibit that put student works in the areas of art and film on display in the Mead Witter Room in the Warch Center, followed by the talent showcase on stage next door in Esch-Hurvis.
Here are some photos from the big night. You can find more photos here.
Briana Faulkes

Kyree Allen, Sam Alika Bader

Shaun Brown

Louric Rankine

Ann Pyram

Jesus Smith

Krystin Williams

Earl Simons Jr.

Shelby Siebers display