Lawrence University faculty members Jerald Podair and Melissa Range will be among the 50 authors who will conduct readings and talks Oct. 9-15 during the 10th annual Fox Cities Book Festival.
Author events will be held at 13 venues throughout the Fox Cities, including several at Lawrence, during the week. All are free and open to the public.
Podair, Robert S. French Professor of American Studies, professor of history and life-long baseball fan, explores one of the country's earliest owner-city new ballpark negotiations and the subsequent economic and cultural impact in his 2017 book "City of Dreams: Dodger Stadium and the Birth of Modern Los Angeles."
Podair, a member of the Lawrence faculty since 1998, delivers two readings from "City of Dreams": Tuesday, Oct. 10 at 6:30 p.m. at the Appleton Public Library and Wednesday, Oct. 11 at 6:30 p.m. at the Neenah Public Library.
A specialist in 20th-century history, especially presidential history and race relations, Podair also is the author of "The Strike that Changed New York" and "Bayard Rustin: American Dreamer."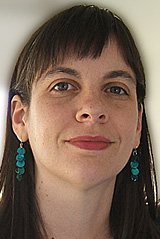 Range, assistant professor of English who joined the faculty in 2014, will read from her collection of poems entitled "Scriptorium" as well as more recent work Saturday, Oct. 14 at 11:30 a.m. at The Draw on S. Lawe Street in Appleton.
"Scriptorium" was selected as one of five national winners in the annual National Poetry Series' Open Competition by Pulitzer Prize-winning poet Tracy K. Smith. "Scriptorium," which Range began writing in 2006, explores the relationship between standardized, official languages and vernacular languages, particularity as they play out in religious settings. It features poems about medieval art, poetry and theology, as well as poems about the Appalachian slang of Range's upbringing.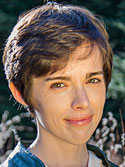 Callie Bates, a 2009 Lawrence graduate, is the author of "The Waking Land," which has been named both an IndieNext and LibraryReads pick. She will read from her debut fantasy novel Thursday, Oct 12 at 4:30 p.m. in Main Hall, Room 201.
Hailing from northern Wisconsin, Bates' essays have appeared in "Shambhala Sun," "The Best Buddhist Writing 2012," "All Things Girl" and several online journals.
As a student English major at Lawrence, Bates was named the winner of the 2007 Nick Adams Short Story Contest sponsored by the Associated Colleges of the Midwest for "The Swans at Roxleigh," a tale of a declining English country house in the days just after World War II.
Lawrence also will host two author visits during this year's festival.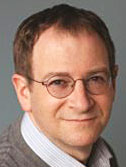 New York native Will Schwalbe returns to the festival to discuss themes from his books while encouraging audience members to talk about books that have shaped their lives Thursday, Oct. 12 at 6:30 p.m. in Lawrence's Warch Campus Center.
Schwalbe is the author of "The End of Your Life Book Club," which spent 12 weeks on the New York Times bestseller list and was named an Entertainment Weekly Best Book of the Year. His most recent book, "Books for Living," was published last December. Schwalbe has worked in publishing, digital media and as a journalist for publications ranging from The New York Times to the South China Morning Post.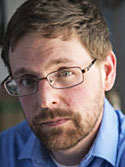 Benjamin Ludwig will share passages from his 2017 "Ginny Moon," Saturday, Oct. 14 at 2 p.m. in Lawrence's Wriston Art Center. Ludwig's first novel, "Ginny Moon," a story of a teenage girl with autism, was inspired in part by his conversation with their parents at Special Olympics basketball practices.
On Sunday, Oct. 15 at 3 p.m. at Menasha's Elisha D. Smith Public Library, Ludwig will discuss the dual aspects of Ginny Moon's two voices: her inner voice and the voice she uses to speak with her family, friends, and classmates, and how her two voices serve as a vehicle for his  own personal beliefs.
Shortly after Ludwig, a long-time English teacher, and his wife married, they became foster parents and adopted a teenager with autism.
About Lawrence University
Founded in 1847, Lawrence University uniquely integrates a college of liberal arts and sciences with a nationally recognized conservatory of music, both devoted exclusively to undergraduate education. It was selected for inclusion in the book "Colleges That Change Lives: 40 Schools That Will Change the Way You Think About College." Engaged learning, the development of multiple interests and community outreach are central to the Lawrence experience. Lawrence draws its 1,500 students from nearly every state and more than 50 countries.