Blue & White Homecoming Weekend is almost here! As we celebrate our 175th anniversary, it's time to reignite an annual homecoming tradition that will bring alumni and families to campus to celebrate with the Lawrence community. There is something for everyone—students, faculty, staff, alumni, and families—and everyone is invited to join.
Blue & White Homecoming Weekend October 6-9, 2022
See the full Blue & White Homecoming Weekend Schedule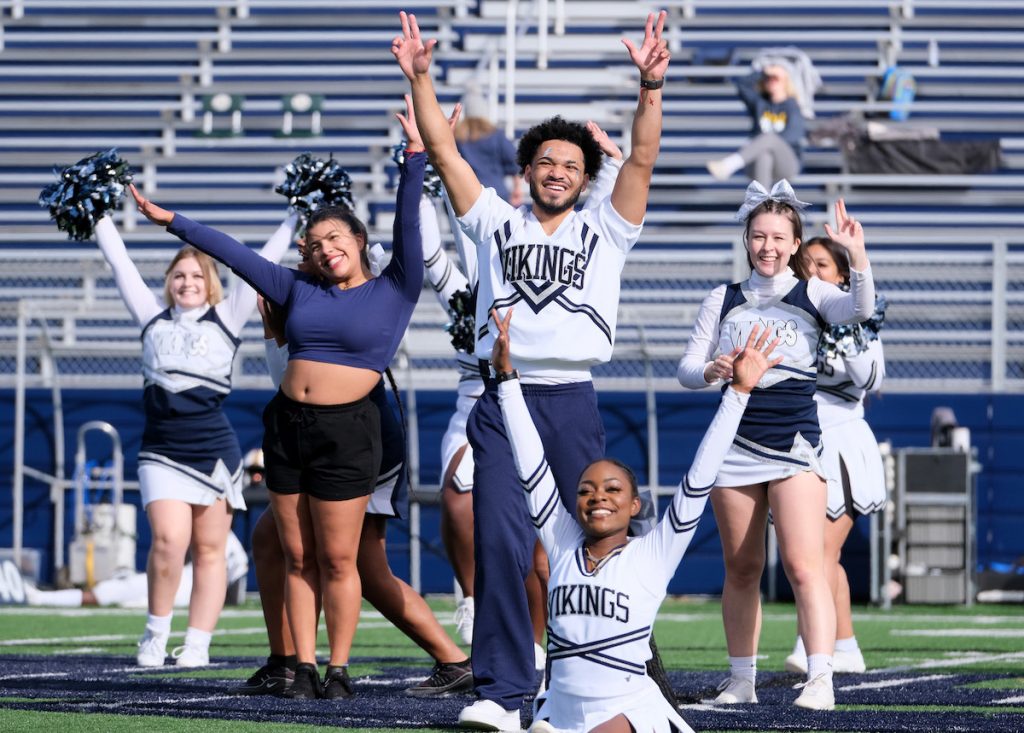 Fall Preview Concert
Friday, October 7: 8-9 p.m., Lawrence Memorial Chapel. In addition to the return of our beloved Kaleidoscope, we're thrilled that the choir is giving us a sneak peek of their work with this fall preview concert.
Vikings Tailgate
Saturday, October 8: Tailgate: 11 a.m.–12:30 p.m., Lawrence vs. Cornell Football Game: 1-4 p.m. Banta Bowl. Experience the Fan Zone at this pre-football tailgate – food trucks, lawn games, inflatables, music, and more!
*Credit/debit payment required for select offerings.
Kaleidoscope
Saturday, October 8: 8–9:15 p.m., Fox Cities Performing Arts Center, 400 W. College Ave., Appleton. First performed in 2006, Kaleidoscope's nonstop, 75-minute format provides a rapid-fire musical spectrum showcasing the sheer variety and mastery of students attending the Lawrence University Conservatory.
*Tickets required. Purchase tickets here.
Tennis, Cross Country, and More!
Saturday, October 8: On Saturday, our athletes start the day out strong with a women's tennis match on the Lawrence Courts at 9 a.m. After they swing their way to victory, run over to Reid Golf Course to cheer on our men's and women's cross country teams at 11 a.m.