A lives changer.
That's how Lawrence University President Mark Burstein sees a $25 million anonymous gift the college has received to support student scholarships.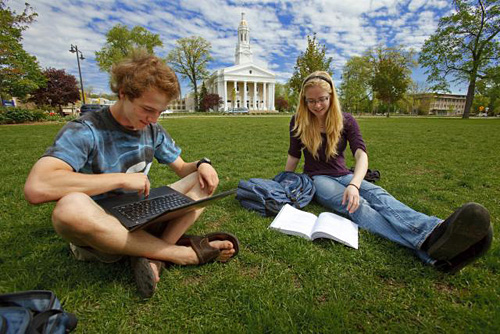 The $25 million gift is the largest in Lawrence history and will be used to establish an endowed scholarship to help meet the financial need for future Lawrence students. It is a dollar-for-dollar matching gift that will result in a new $50 million in additional endowment to support scholarships.
"A gift this size will truly change lives. We are humbled by the donor's generosity," said Burstein. "This gift and subsequent matching support will further enhance Lawrence's role as a catalyst for social mobility.
"The magnitude of a $25 million gift is really immeasurable, but we know it will impact generations of students from across the country and around the world," Burstein added. "The students who benefit from this gift will go on to make a difference in their home communities. That will be the ultimate dividend of this gift."
"Few moments happen in the more than 160-year history of an institution like Lawrence that are truly transformative. This is one of them," said Terry Franke, a 1968 Lawrence graduate and current chair of the college's Board of Trustees. "A boost of $50 million in our endowment guarantees that Lawrence remains affordable for generations to come. I'm sure it will excite our alumni as much as it does me."
Based on the average financial aid package for the 2014-15 academic year, the endowment draw from this gift will allow Lawrence to offer financial aid awards that meet the full institutionally demonstrated financial need of at least 50 students each year in perpetuity.
"The magnitude of a $25 million gift is really immeasurable, but we know it will
impact generations of students from across the country and around the world."

— President Mark Burstein
Since becoming Lawrence's 16th president in July 2013, Burstein has made affordability a central institutional priority.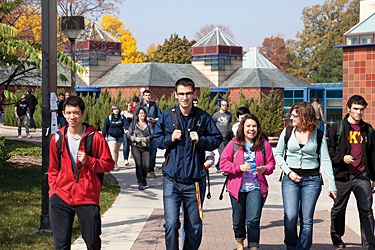 "We fully realize college costs can be a financial burden, which is why we are so focused on scholarship support," said Burstein. "With this gift, along with an institutional commitment to contain expenses and manage tuition growth, we aim to help students from all backgrounds attend Lawrence and reap the benefits of a challenging and rigorous education."
The importance of a college degree in improving a person's social mobility was underscored in a 2008 Brookings Institution report, "Getting Ahead or Losing Ground: Economic Mobility in America."
According to the report's authors, when children born into the bottom fifth of the United States of the income distribution earn a college degree, their chances of making it to the top fifth of income earners nearly quadruple, and their chances of escaping the bottom income quintile increase by more than 50 percent. While half of all people from high-income families have a bachelor's degree by age 25, only 1 in 10 people from low-income families do.
The record-setting gift comes on the heels of other positive financial news for Lawrence. The college is coming off its best year ever for gifts to its annual giving program — the Lawrence Fund — with an institutional record $3.7 million raised during the 2013-14 fiscal year.
The Lawrence Fund provides nearly 10 percent of the college's annual operating budget. It helps bridge the gap between what students pay in tuition and actual operating costs and in conjunction with endowment earnings, helps reduce each student's tuition by more than $10,000 per year.
In July, Lawrence announced a $2.5 million gift to expand its current teacher education program to include elementary teacher education certification beginning in the fall of 2015.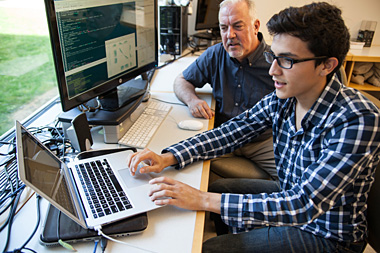 Earlier this year, Lawrence received a $2.1 million grant from the U.S. Department of Education's Title III SIP program for a comprehensive program designed to increase the graduation rate of at-risk students.
"Collectively these gifts and grants have fueled considerable institutional momentum that will help our students have a positive, productive experience while they're here and prepare them to succeed in a rapidly changing world," Burstein said.
• Lawrence's previous largest gift was $16 million in 2006 for the Warch Campus Center.
• For the 2014-15 academic year, Lawrence provided $33.4 million in institutional financial aid.
• Ninety-six percent of Lawrence students are receiving need and/or merit based financial aid for the 2014-15 academic year.
• The average need-based student financial aid package for the current school year is $35,600.
• For the current school year, 21 percent of Lawrence students are receiving federal Pell Grants, which are given to undergraduates from low-income families with the highest need.
• As for June 30, 2014, Lawrence's endowment was nearly $250 million and experienced a 16.2 percent investment return over the fiscal year.
About Lawrence University
Founded in 1847, Lawrence University uniquely integrates a college of liberal arts and sciences with a nationally recognized conservatory of music, both devoted exclusively to undergraduate education. It was selected for inclusion in the Fiske Guide to Colleges 2015 and the book "Colleges That Change Lives: 40 Schools That Will Change the Way You Think About College." Individualized learning, the development of multiple interests and community engagement are central to the Lawrence experience. Lawrence draws its 1,500 students from nearly every state and more than 50 countries.