Story by Ed Berthiaume / Communications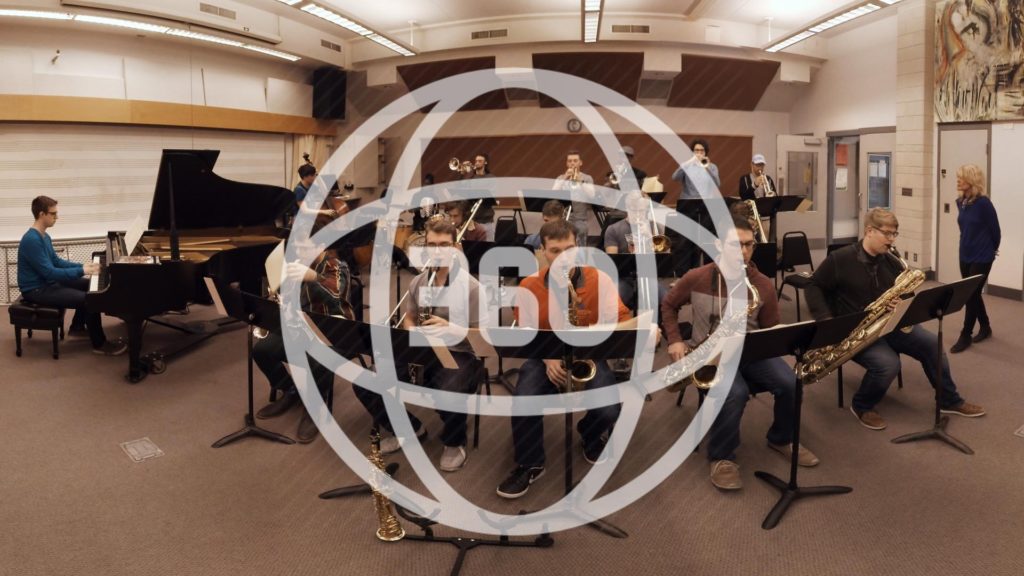 It's back-to-back wins for the Lawrence University Jazz Ensemble.
The ensemble has been named the winner in the undergraduate Large Jazz Ensemble category in Downbeat magazine's 42nd annual Student Music Awards (SMAs) competition, which awards some of the highest honors in jazz education each spring.
"The students in the Jazz Ensemble work together on music that is unique, challenging, and a joy to perform," said Patty Darling, a music professor in the Lawrence Conservatory of Music who directs the much-lauded ensemble. "This includes a lot of contemporary jazz rep and premier works from Lawrence's student jazz composers and arrangers."
The honor was announced Tuesday and appears in the newly published June edition of DownBeat magazine.
This is the second consecutive year that Lawrence has won the top honor in the large ensemble category, and the fifth time in the ensemble's history that it has been honored by DownBeat.
More on the Conservatory of Music and the LUJE here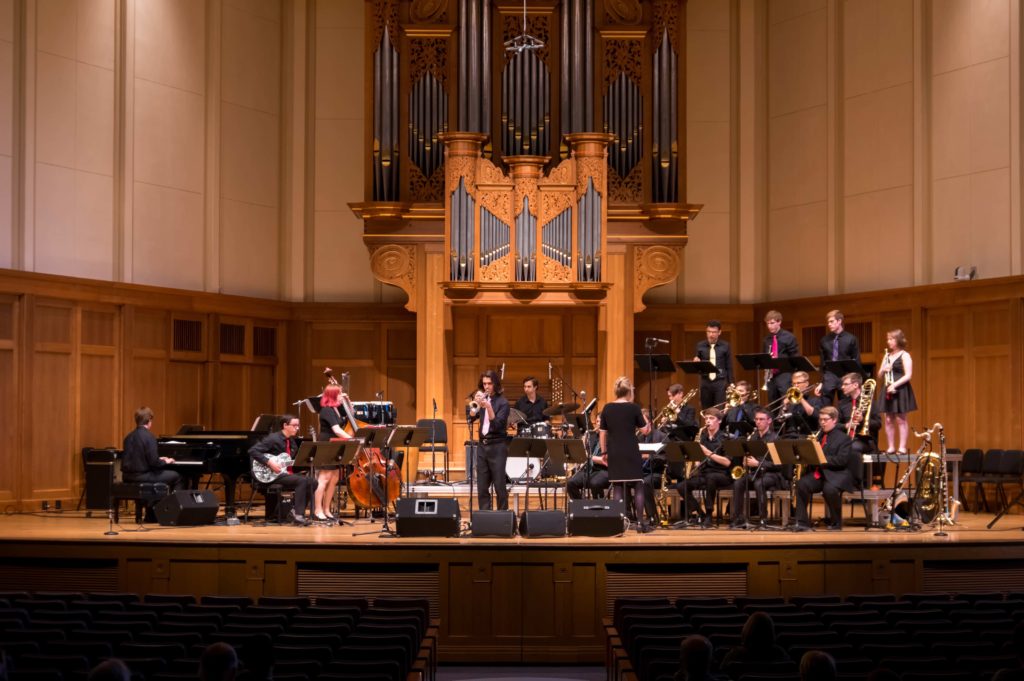 This is not small stuff. DownBeat's SMAs are top-tier honors in the world of jazz education. They are presented in 13 categories in five separate divisions: junior high, high school, performing high school, undergraduate college and graduate college.
Lawrence has been a major player in those awards over the past four decades. To date, students and ensembles in the Lawrence Conservatory have won 28 of these awards in various categories, including undergraduate large ensemble, small group, jazz composing, jazz arranging, solo performance, and jazz vocal group.
This was the fifth time in its history the Jazz Ensemble has been honored by DownBeat. It was previously recognized in 1985, 2000, 2007 and 2018.
Back-to-back wins for the Jazz Ensemble is something the school, its faculty and students can take great pride in, Darling said.
"It is a privilege to work with such talented, dedicated musicians who are so receptive and have such down-to-earth attitudes," Darling said. "We are incredibly proud of them and I am very grateful to the jazz faculty who are their mentors."
If you want to see the LUJE in concert, you can catch them at 8 p.m. May 22 at Memorial Chapel. Admission is free.
The DownBeat Student Music Awards were launched in 1978. Judging criteria are based on musicianship, creativity, improvisation, technique, sound quality and balance, excitement, and authority. Recordings are submitted from institutions worldwide and are judged by panels of respected jazz performers and educators who determine the awards in each of the categories.
Ed Berthiaume is director of public information at Lawrence University. Email: ed.c.berthiaume@lawrence.edu