Foreign film fans, your wait is over.
Lawrence University's 7th annual Latin American and Spanish Film Festival returns April 25-28 with eight films from six countries.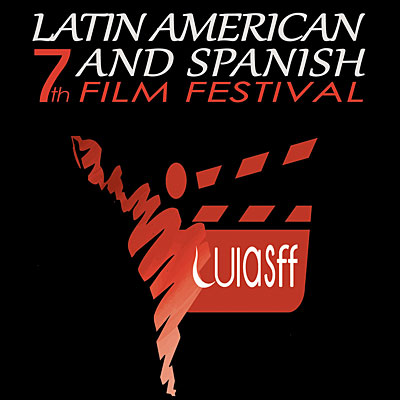 There will be two daily screenings in the Warch Campus Center cinema at 4:30 p.m. and 7:30 p.m. Each film is shown in its original language with English subtitles. All the films are rated R or NR for mature audiences only, and are free and open to the public.
"We are exceptionally excited to showcase a superb selection of recently released films during this year's festival," said Rosa Tapia, associate professor of Spanish and chair of the Spanish Department. "The eight films we're showing this year offer a comprehensive view of the socio-cultural, sexual, ethnic, religious and linguistic diversity that can be found in what we know as the Spanish-speaking world.
Highlighlighting the festival will be a visit Friday, April 27 by award-winning Puerto Rican director Carla Cavina. She will introduce her 2016 film, "Extra Terrestres" ("Extra Terrestrials"), winner of the Audience Award for best international feature film at the Puerto Rico Queer FilmFest, and participate in an audience question-and-answer following a screening of the film.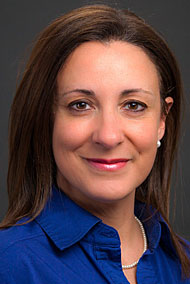 A free public reception will be held Saturday, April 26 at 6:30 p.m. in the Warch Campus Center prior to the screening of the festival's final film.
"The reception is our way of saying 'thank you' to our loyal film festival followers and provide an opportunity to celebrate and discuss our favorites from this year's line-up," said Tapia.
This year's festival schedule:
Wednesday, April 25, 4:30 p.m. "Woodpeckers" (Dominican Republic, 2017, 108 min.)
Julián begins a jail sentence for petty theft inside the notorious Najayo prison just outside of Santo Domingo. While navigating the indignities, corruption and everyday violence from both guards and fellow inmates, he becomes immersed in the system of "woodpecking." Julián's entanglement with one female inmate is the fuse that ignites the film's events.
Wednesday, April 25, 7:30 p.m."The Last Suit" (Argentina, 2017, 92 min.)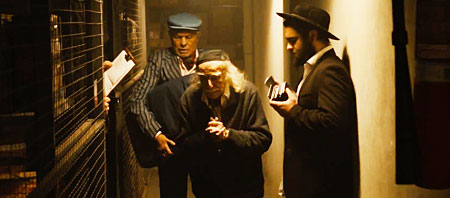 Abraham Bursztein, an 88-year-old Jewish Holocaust survivor, leaves Buenos Aires to return to Poland, where he seeks to find the man who saved him from death at Auschwitz.  After seven decades without any contact with his rescuer, Abraham does his best to fulfill his promise of returning one day.
Thursday, April 26, 4:30 p.m. "Tempest" (Mexico, 2016, 105 min.)
A powerful documentary that reflects the paralyzing effects of fear after loss and unthinkable violence in the lives of different women. Miriam is arrested at her workplace and is accused, without proof, or "people trafficking." Adela works as a clown in a traveling circus. Ten years ago, her life was transformed when her daughter Monica went missing. Through their voices, we experience their feelings of loss and pain, but also love, dignity and resistance.
Thursday, April 26, 7:30 p.m.  "The Untamed" (Mexico, 2016, 98 min.)
Alejandra is a young housewife raising two boys with husband, Angel, in a small city. Her brother works as a nurse in a local hospital. Their provincial lives are upset with the arrival of mysterious Veronica who convinces them that inside an isolated cabin in the woods dwells something not of this world that could be the answer to all of their problems.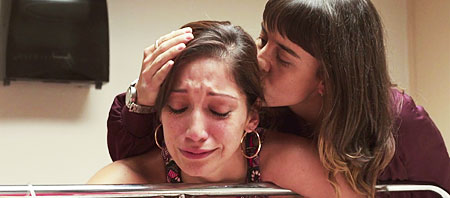 Friday, April 27, 4:30 p.m. "Extra-Terrestrials" (Puerto Rico, 2016, 110 min.) 
Teresa's return home after many years' of estrangement from her family to announce her engagement coincides with a catastrophe in her family's poultry business. The two events set off a chain reaction that will either unite or destroy her fractious clan. Long at war with her authoritarian father, Teresa puts her coming out on hold to help him save his company while Teresa's mother, sister and brother all have secrets of their own. The stage is set for an explosion that will either bring the family together or jolt them into separate trajectories.
Friday, April 27, 7:30 p.m. "Nobody's Watching" (Argentina, 2017, 102 min.)
Nico is a famous actor in Argentina, but in New York, no one notices. After giving up a successful career in his home country for a chance to make it in the Big Apple, he needs to juggle bartending, babysitting and odd jobs to keep himself afloat. When old friends from Buenos Aires come to visit, he needs to juggle the image of his old life with the reality of the struggling actor in New York City.
Saturday, April 28, 5p.m. "Summer 1993" (Spain, 2017, 97 min.)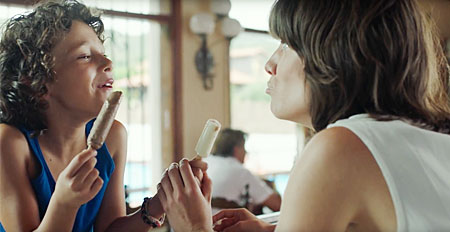 This beautiful and sensitive autobiographical account of a summer in a young girl's life after the death of her mother was the recipient of 28 international film awards, including six for best film. After her mother's death, six-year-old Frida is sent to live with her uncle's family in the countryside, but she struggles to forget her mother and adapt to her new life.

Saturday, April 28, 8:30 p.m., "Spider Thieves" (Chile, 2017, 94 min.)
Inspired by actual events, this teenage thriller is a unique social commentary on dreams, class, and unfulfilled expectations in contemporary Chile. Three teenage girls from a Santiago shanty town concoct a plan to climb buildings and rob expensive apartments to get all the neat "stuff" they've seen on TV and in department stores. When word spreads they become known as the notorious "spider thieves."
About Lawrence University
Founded in 1847, Lawrence University uniquely integrates a college of liberal arts and sciences with a nationally recognized conservatory of music, both devoted exclusively to undergraduate education. It was selected for inclusion in the book "Colleges That Change Lives: 40 Schools That Will Change the Way You Think About College."  Engaged learning, the development of multiple interests and community outreach are central to the Lawrence experience. Lawrence draws its 1,500 students from nearly every state and more than 50 countries.