Lawrence University welcomes eight new scholars to tenure-track faculty appointments this fall for the 2018-19 academic year. The first day of classes for Lawrence's 170th year is Sept. 11.
The new tenure track appointments include: Ann Ellsworth, conservatory of music (horn); Danielle Joyner, art history; Nora Lewis, conservatory of music (oboe); Linnet Ramos, neuroscience; Andrew Sage, statistics; Elizabeth Sattler, mathematics; Katherine Schweighofer, gender studies; and Allison Yakel, Spanish. Each joins the faculty at the rank of assistant professor, except for Lewis, who will start her Lawrence career as an associate professor.
"Over the past year, I had the great pleasure and privilege to work closely with search committees in the college and conservatory to identify and recruit talented candidates to our tenure track faculty rank," said Catherine Gunther Kodat, provost and dean of the faculty. "These eight new faculty members will enrich the university in myriad ways, introducing new fields of study and fresh perspectives on traditional subjects. I'm thrilled to be able to welcome our newest colleagues to campus."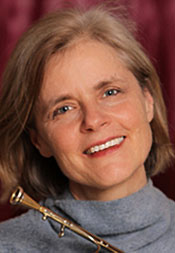 Ann Ellsworth, conservatory of music (horn)
An international performer and recording artist, Ellsworth also brings nearly 30 years of teaching experience to the Lawrence Conservatory of Music. She joins the faculty from New York City, where she teaches at New York University, the Brooklyn College Conservatory and the City University of New York Graduate Center.
With a focus on new music, overlooked or rarely played pieces and arrangements, Ellsworth has recorded four solo albums, including "Rain Coming," which was released in 2017. She has performed in music festivals around the world, been a guest artist or principal horn with nearly 20 orchestras or symphonies, including Manhattan Chamber Orchestra, San Francisco Symphony and the Oslo Philharmonic, among others. She also has performed for more than a dozen Broadway shows, as well as in concert with touring artists ranging from Shakira and Aretha Franklin to Diana Ross and Johnny Mathis.
A native of Palo Alto, Calif., Ellsworth earned a bachelor of music degree from Eastman School of Music, a bachelor of arts degree from the University of Rochester, took graduate studies at Juilliard School of Music and the Rimsky-Korsakov Conservatory in Russia and earned a master of music degree from the University of Maryland.re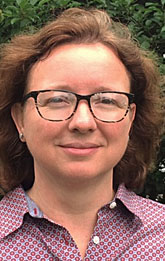 Danielle Joyner, art history
Joyner, whose scholarship interests include ecocriticism, environmental history and conceptions of the natural world, spent eight years in the department of art, art history and design at the University of Notre Dame and since 2015 has taught in the art history department of Southern Methodist University.
Born and raised in Salt Lake City, Joyner is the author of the 2016 book "Painting the Hortus Deliciarum: Medieval Women, Wisdom and Time," and has a second book "Before there was Nature: Rethinking Landscapes and Early Medieval Arts" in progress.
She earned a bachelor's and a master's degree in art history from the University of Utah, a master's degree in medieval studies from the University of Toronto, and a master's and doctorate degree in art history from Harvard University.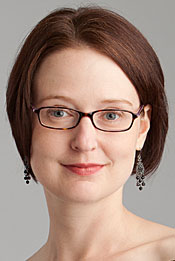 Nora Lewis, conservatory of music (oboe)
It will be a homecoming for Lewis, a 1999 Lawrence graduate who returns to her alma mater, replacing her former oboe professor, Howard Niblock, who retired earlier this year. She has taught oboe the past two years at Western Michigan University. Prior to that, Lewis spent nine years building oboe studios at Austin Peay State University (2007-08) and Kansas State University (2008-13).
During her career, Lewis has engaged extensively in national and global outreach, including artist residencies in Cuba, Guatemala, Haiti, India and Panama and has delivered scores of master classes throughout the United States.
Since 2010, she has performed with the PEN Trio, touring with the chamber ensemble across the country. Her first book, "Notes for Oboists: A Guide to the Repertoire," is in progress with Oxford University Press.
A double degree graduate of Lawrence — she earned a B.A. in philosophy and a B.M. in performance — Lewis also holds a master's degree from the Yale University School of Music and a doctor of music degree from Northwestern University.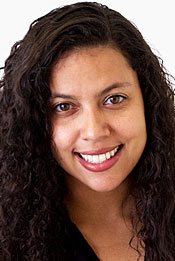 Linnet Ramos, neuroscience
Ramos joins the faculty from Temple University, where she held an appointment as a postdoctoral researcher. She also held an adjunct professorship in the psychology department at Temple. Prior to Temple, Ramos worked as a postdoctoral researcher at The Children's Hospital of Philadelphia from 2015-17. She served as a member of the diversity committees at both Temple and Children's Hospital.
Her scholarship interests focus on identifying novel therapeutics to manage various mental health disorders, including drug addiction. Her research has examined the effects of these therapeutics on the neural circuits underlying social behavior.
A native of San Juan, Puerto Rico, Ramos earned a bachelor's degree in biology from Temple University, a master's degree in neuroscience from the University of Hartford and a Ph.D. in behavioral pharmacology from the University of Sydney in Australia.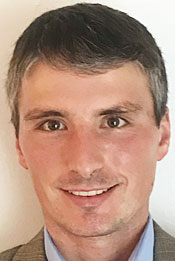 Andrew Sage, statistics
A former high school math teacher, Sage has taught statistics courses at Iowa State University since 2014. As a graduate teaching assistant at Miami University prior to Iowa State, Sage was recognized with the mathematics department's "Effective Graduate Teaching Award.
Sage's research interests include data mining, statistical machine learning and statistics education. While at Iowa State, he was involved in a project using data analytics to help improve student retention among STEM majors.
Originally from Chardon, Ohio, Sage graduated Phi Beta Kappa from The College of Wooster, where as an undergraduate, he wrote a computer program to project complete times for tire tests at the Goodyear Tire and Rubber Company. He earned his master's and doctorate degrees in statistics at Iowa State.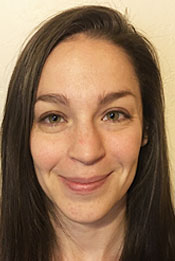 Elizabeth Sattler, mathematics
Sattler joins the mathematics department with research interests in symbolic dynamics, ergodic theory and fractal geometry.
A native of Dickinson, N.D., Sattler has spent the past two years on the faculty at Carleton College, where she's taught courses in calculus, real analysis and complex analysis. From 2011-2014, she taught at North Dakota State University, where she also earned her bachelor's degree and Ph.D. in mathematics.
While at NDSU, she was the recipient of two graduate student teaching awards. She's been involved as a faculty advisor and mentor for undergraduate research projects at Carleton and NDSU. As a proponent of fostering an inclusive environment, Sattler co-founded the Society of Women in Math and Statistics (SWiMS) at Carleton for women and non-binary math students.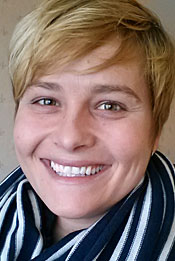 Katherine Schweighofer, gender studies
Schweighofer brings teaching and research interests in histories of sex and gender, feminist and queer theory, LGBTQ studies, queer geography and gender and sports cultures to the Lawrence faculty. She is especially focused on the histories of sexual identity, geography and political resistance and how it reframes the impact of the U.S. women's land movement of the 1970s and '80s.
Since 2015, Schweighofer has taught at Dickinson College following appointments at Butler University and Indiana University, where she received the Barbara C. Gray Award for Teaching Excellence. At Dickinson, she served on the college's LGBTQ Advisory Board and was recognized in 2017 with a service award by the office of LGBTQ Student Services.
Schweighofer, who grew up in Rochester, Mich., earned a bachelor's degree in English with a certificate in women's studies from Princeton University. She also holds a master of arts from New York University and earned a master's degree and a Ph.D. in gender studies from Indiana University.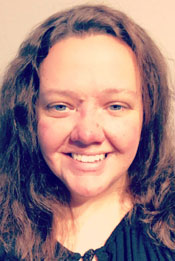 Allison Yakel, Spanish
Like Lewis, Yakel is returning to alma mater, where she earned a bachelor's degree in Spanish and government in 2006. Since 2014, she has taught Spanish courses as a graduate assistant at the University of Houston.
With an interdisciplinary approach, Yakel's scholarship unites phonetics and phonology, sociolinguistics as it pertains to Spanish and English in contact, and applied linguistics. Her teaching experience includes teaching Spanish as a Heritage Language.
While a student at Lawrence, Yakel spent three years as a Spanish/Italian tutor in the university's Center for Teaching and Learning. After graduating from Lawrence, she earned a master's degree in Spanish at Texas State University and a Ph.D. in Hispanic linguistics at the University of Houston.
A Wisconsin native, Yakel grew up in Edgerton.
About Lawrence University
Founded in 1847, Lawrence University uniquely integrates a college of liberal arts and sciences with a nationally recognized conservatory of music, both devoted exclusively to undergraduate education. It was selected for inclusion in the book "Colleges That Change Lives: 40 Schools That Will Change the Way You Think About College."  Engaged learning, the development of multiple interests and community outreach are central to the Lawrence experience. Lawrence draws its 1,500 students from nearly every state and more than 50 countries.