Four new members have been elected to Lawrence University's Board of Trustees, including two with previous board service. Each joins the board effective July 1.
Attorney William Hochkammer, University of California, San Diego alumni director Tamika Franklin, Columbia University political scientist John Huber and equity fund founder Cory Nettles were named to the board at its recently concluded May meeting.
They will replace two retiring members of the board: John Ellerman, a 1958 Lawrence graduate who has served on the board since 1983; and David Knapp, a 1989 Lawrence graduate who joined the board in 2002.
"On behalf of the Board of Trustees, I am pleased to welcome back former trustees Bill Hochkammer and Cory Nettles," said board chair Susie Stillman Kane '72. "Bill provided outstanding leadership during his tenure as chair of the board and co-chair of the "More Light" campaign a decade ago. Cory's more recent contributions as a member of the President's Advisory Council have been invaluable. We look forward to the insights he will bring to the board.
"With John's expertise in academia and the liberal arts and Tamika's in development and alumni relations, their additions will enhance even further the multi-generational makeup and perspective of our board," Kane added.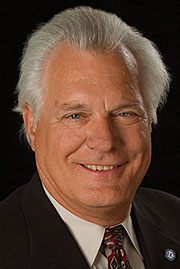 William Hochkammer '66, Bloomfield Hills, Mich.
A partner at the Detroit law firm of Honigman Miller Schwartz and Cohn, L.L.P., Hochkammer rejoins the board having previously served as a member from 1993-2015, including as chair of the board from 2005-07. He is the first trustee in Lawrence history to complete his term limit and be invited to rejoin the board.
As co-chair of the Capital Campaign Steering Committee, Hochkammer was instrumental in the success of the $160 million "More Light!" campaign, the most ambitious fundraising effort in Lawrence's history, that ended in 2011.
He served on the Presidential Search Committee that appointed Jill Beck as the university's 15th president and currently serves as a member of the leadership team for Lawrence's $75 million "Full Speed to Full Need" endowed scholarship campaign.
A 1966 Lawrence graduate, Hochkammer joined Honigman Miller Schwartz and Cohn in 1972 and was the founding chair of the firm's health care and insurance departments. He served as the firm's chair from 1991-98 and as its CEO from 1993-98.
Hochkammer has been included on the annual "Best Lawyers in America" list every year since 1991 in the areas of health care law and insurance law. He was recognized as the Detroit Insurance Lawyer of the Year in 2011 and the Detroit Health Care Law Lawyer of the Year in 2014 by "Best Lawyers."
In addition to a bachelor's degree in economics from Lawrence, Hochkammer earned a law degree from Northwestern University School of Law, where he was a writer and editor for the Journal of Criminal Law.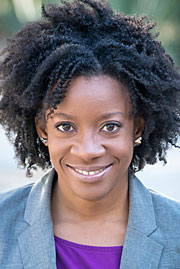 Tamika Franklin '05, San Diego, Calif.
Franklin is the board's third Recent Graduate Trustee, a position established in 2014 exclusively for Lawrence alumni within 2-10 years of their graduation. She will serve one three-year term.
An advancement professional, Franklin has served as UC-San Diego's director of alumni affairs within the development and alumni relations office for the division of physical sciences since May 2013. She played a leading role in developing UCSD's Black Alumni Council and an Asian Pacific Islander Alumni Council and serves as a staff liaison for both. UCSD honored Franklin with its Diversity Award in 2014.
Prior to joining UCSD, Franklin spent four years at San Diego State University working with the vice president of university relations and development.
A native of Jamaica, Franklin earned a bachelor's degree in government and philosophy from Lawrence in 2005.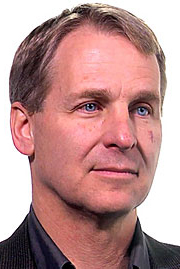 John Huber '84, New York, N.Y.
An accomplished and nationally recognized scholar, Huber joined the political science department at Columbia University in 1998 after faculty appointments at Ohio State and the University of Michigan. He was promoted to full professor in 2002 and has served as chair of the department six of the past 10 years.
At Columbia, he has been engaged in institutional issues related to admissions, financial aid and global education.
A specialist in the comparative study of democratic processes, Huber's current research interests focus on ethnic politics, inequality and the politics of redistribution.
He is the author of the books "Rationalizing Parliament" and "Deliberate Discretion? Institutional Foundations of Bureaucratic Autonomy," which received numerous awards, including the William Riker Prize. It was named 2002's best book in comparative politics by the American Political Science Association.
Huber was elected to the prestigious American Academy of Arts and Sciences in 2013 and spent 10 years as the editor of the Quarterly Journal of Political Science. He also has served on the editorial boards of several publications, including the Journal of Politics, French Politics, Legislative Studies Quarterly and the American Journal of Political Science.
A 1984 cum laude graduate of Lawrence with a degree in government, Huber earned a master's degree and Ph.D. in political science from the University of Rochester.
Cory Nettles '92, Bayside, Wis.
An attorney, Nettles begins his second as a board member, having previously served from 2005-10. He is the former co-chair of the President's Advisory Council.
Nettles is the founder and managing director of Generation Growth Capital, Inc., a Milwaukee-based private equity fund that provides growth capital to lower middle-market companies in the Midwest. The company is committed to working in low to moderate income communities, investing and creating jobs in distressed communities and supporting ethnic minority entrepreneurs.
He serves of counsel with Quarles and Brady LLP in the law firm's corporate services and government relations groups. His experience ranges from mergers and acquisitions to tax incremental financing and diversity-related matters.
Nettles served as the secretary of the Wisconsin Department of Commerce from 2003-05 under Governor Jim Doyle before joining the corporate world. As secretary, he managed one of the state's largest agencies, with 450 employees and an annual budget in excess of $225M. He was a principal architect of Governor Doyle's "Grow Wisconsin" plan, a comprehensive strategy for investing more than $1 billion in Wisconsin's economy.
In 2015, he was one of five African-American executives who formed Partners for Community Impact LLC to become minority investors in the Milwaukee Bucks basketball team.
Besides Lawrence, Nettles serves as a board member numerous businesses and organizations, among them Associated Bank, the United Way of Greater Milwaukee. Boys & Girls Clubs of Greater Milwaukee, Teach For America, the Medical College of Wisconsin and the University of Wisconsin Foundation.
He was inducted into the Milwaukee Business Journal's "40 Under 40 Hall of Fame" in 2015 and was named one of the "Most Influential African Americans in Wisconsin" by Madison 365 that same year.
After graduating magna cum laude from Lawrence in 1992 with a degree in government, Nettles earned a law degree from the University of Wisconsin.
About Lawrence University
Founded in 1847, Lawrence University uniquely integrates a college of liberal arts and sciences with a nationally recognized conservatory of music, both devoted exclusively to undergraduate education. It was selected for inclusion in the book "Colleges That Change Lives: 40 Schools That Will Change the Way You Think About College" and Fiske's Guide to Colleges 2016. Engaged learning, the development of multiple interests and community outreach are central to the Lawrence experience. Lawrence draws its 1,500 students from nearly every state and more than 50 countries.