Six new members were elected to Lawrence University's Board of Trustees at its recent May meeting.
Sidney Ayabe, Honolulu, Hawaii; Dean DuMonthier, Riverwoods, Ill.; Dennis Klaeser, Glenview, Ill.; Barbara Lawton, Madison; and Ambassador Christopher Murray, Brussells, Belgium, have all been elected as term trustees for three-year renewable terms.
Bao Ha, Silver Spring, Md., was elected a Recent Graduate Trustee, a position established in 2014 exclusively for Lawrence alumni within 2-10 years of graduation. He will serve one non-renewable, three-year term. Each joins the board effective July 1.
"On behalf of the Board of Trustees, I am pleased to welcome these six new members to our board," said Susan Stillman Kane, current board chair, whose term as chair ends July 1. "This new trustee class brings an impressive range of professional experience from the legal, financial, corporate, and investment worlds as well as long-standing service in state government and foreign service. Their collective diverse perspectives will help to strengthen all aspects of our work."
David Blowers, president of national services at the Northern Trust Company in Chicago and a 1982 Lawrence graduate, will replace Kane as chair of the board July 1. Cory Nettles, founder and managing director of Generation Growth Capital, Inc., in Milwaukee, and a 1992 Lawrence graduate, will become vice chair of the board.
Sidney Ayabe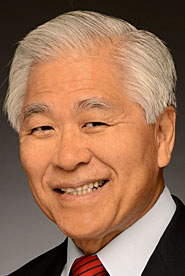 A 1967 Lawrence graduate, Ayabe is a retired attorney having spent 25 years as the managing partner of the law firm Ayabe, Chong, Nishimoto, Sia & Nakamura. Previously, he served as Hawaii's deputy attorney general from 1970-72. He was elected president of the Hawaii State Bar Association in 1995. He has served on four Federal Merit Selection Panels, served on the Hawaii State Judicial Selection Commission for six years, including two as its chairperson and serves on the boards of the Mediation Center of the Pacific and Volunteer Legal Services of Hawaii.
Ayabe is a member of the American College of Trial Lawyers and the American Board of Trial Advocates and has been recognized in "Best Lawyers in America," "Chambers & Partners" and "Super Lawyers."
After earning his bachelor's degree in government from Lawrence, Ayabe earned his law degree at the University of Iowa in 1970.
Dean DuMonthier, CFA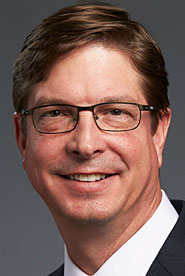 Originally from Sheboygan, DuMonthier has extensive experience in the investment field, currently serving as managing director and portfolio manager for international equities with Minneapolis-based Winslow Capital Management. Prior experience includes a senior vice president position in global quantitative equities at Neuberger Berman, LLC, a New York-based, employee-owned investment firm with more than $270 billion in client assets.
He also spent six years as a partner and portfolio manager with Copia Capital, a Chicago-based market-neutral hedge fund.  Earlier in his career he served as an equity research analyst and portfolio manager with Strong Capital Management and started his career out of Lawrence with Hewitt Associates as an institutional investment consultant.
A 1988 Lawrence graduate with a degree in economics, DuMonthier also earned an MBA from Northwestern University's Kellogg Graduate School of Management. He also earned the Chartered Financial Analyst designation.
Dennis Klaeser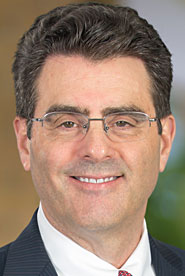 Klaeser brings decades of executive banking expertise to the board, especially in strategic planning, investor relations, acquisition transactions, restructuring and divestures. He currently is executive vice president and chief financial officer of Chemical Financial Corporation and Chemical Bank. Chemical Financial is the largest banking company headquartered in Michigan with assets of more than $19 billion and more than 200 banking offices in Michigan, northeast Ohio and northern Indiana.
Prior to Chemical Financial, Klaeser served as chief financial officer and an executive managing director of Talmer Bancorp, Inc. for six years. He also has held positions as a senior bank analyst with Raymond James Financial; chief financial officer of PrivateBancorp, Inc.; managing director and head of the Financial Institutions Group for Andersen Corporate Finance, a division of Arthur Andersen; and investment banker at EVEREN Securities.
Klaeser, who graduated from Lawrence in 1980 with a degree in sociology, participated in the 3-2 program with the University of Chicago, earning a master's in social service from the University of Chicago in addition to his bachelor's degree from Lawrence. He also earned a master's degree in public policy from the University of Chicago and his MBA from Northwestern University's Kellogg Graduate School of Management.
Barbara Lawton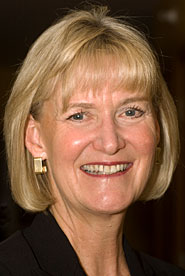 A long-time public servant, Lawton was the first woman elected lieutenant governor in Wisconsin, serving from 2003-2011. As lieutenant governor, she promoted economic development, the creation of a "Green Economy Agenda" and the "Wisconsin Women = Prosperity," a plan to increase leadership, economic, and educational opportunities for Wisconsin women.
She chaired the Wisconsin Arts Board (2003-13), chaired the National Lieutenant Governors Association, and served on the National Leadership Council of the American Association of Colleges and Universities and the Advisory Board of Harvard University's Kennedy School of Government Public Diplomacy Collaborative. Since leaving public office, Lawton focused on campaign finance reform, serving as president and CEO of Americans for Campaign Reform and co-founding Issue One, launching their bipartisan ReFormers Caucus.
Lawton serves on the Advisory Board for the national Millennial Action Project and for the Wisconsin Institute for Public Policy and Service. A native of Green Bay, Lawton was a founder of the Greater Green Bay Community Foundation and the Green Bay Area Multicultural Center.
Lawton was a non-traditional student when she attended Lawrence, graduating in 1987 with a bachelor's degree in Spanish. She then earned a master's degree in Spanish at the University of Wisconsin-Madison. Lawrence recognized her in 2009 with an honorary doctorate of laws degree. She also earned an honorary doctorate of fine arts from the Milwaukee Institute of Arts and Design.
Ambassador Christopher Murray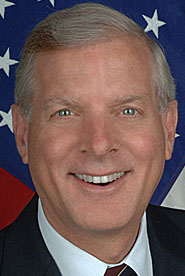 Ambassador (ret.) Murray enjoyed a distinguished 40-year career in the U.S. Foreign Service. His most recent assignment was as the Political Advisor to the Supreme Allied Commander for NATO Forces in Europe, from which he retired in 2016.  He spent the preceding three years, from 2010 to 2013, as the U.S. Ambassador to the Republic of the Congo.
During his career Murray held a variety of leadership appointments, among them deputy chief of mission and chargé d'affaires at the U.S. Mission to the European Union in Brussels; deputy chief of mission at the U.S. embassy in Beirut, Lebanon and the U.S. embassy in Algiers, Algeria; and chief of the political section of the U.S. Embassy in Damascus, Syria.
In addition to his work abroad, Murray held several positions with the Department of State in Washington, D.C., among them director of the Office of Nonproliferation Policy, deputy director of European Regional Affairs and political officer in the European Bureau's Office of NATO Affairs.
Fluent in Arabic, Dutch and French, Murray earned a bachelor's degree in government from Lawrence in 1975 as a member of Phi Beta Kappa and a J.D. degree from Cornell Law School in 1980. He was recognized in 2015 with Lawrence's Lucia Russell Briggs Distinguished Achievement Award and spent the spring of 2017 on campus as the university's Distinguished Scarff Visiting Professor.
Bao Ha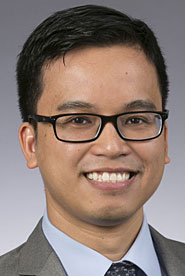 Ha is finishing up his last year in Northrop Grumman's Future Technical Leaders (FTL) Program, a three-year professional development program which selects top M.S./Ph.D. candidates in targeted science and engineering disciplines. He has worked across the United States solving challenging technical problems on both large and small programs. His diverse roles — data scientist, systems engineer, agile product owner — across year-long rotations provided experience and training in software, systems and algorithms.
A member of Phi Beta Kappa, Ha graduated magna cum laude from Lawrence in 2007 with degrees in mathematics and physics. He earned a master's degree and a Ph.D. in applied physics at the California Institute of Technology, where he reproduced solar eruptions in the laboratory to extract insights into the driving forces behind space weather.
About Lawrence University
Founded in 1847, Lawrence University uniquely integrates a college of liberal arts and sciences with a nationally recognized conservatory of music, both devoted exclusively to undergraduate education. It was selected for inclusion in the book "Colleges That Change Lives: 40 Schools That Will Change the Way You Think About College."  Engaged learning, the development of multiple interests and community outreach are central to the Lawrence experience. Lawrence draws its 1,500 students from nearly every state and more than 50 countries.