Five new members have been elected to Lawrence University's Board of Trustees, including two with previous board service. Each joins the board for a three-year term effective July 1.
Derrell Acon, an award-winning vocalist, Lydia Howarth, a retired publishing editor, David Knapp, senior managing director with Chicago's Northern Trust, Robert Perille, a former private equity investment firm partner, and Sara Quandt, public health professor at Wake Forest University, were elected to the board at its most recent meeting.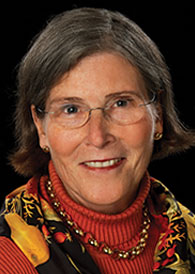 They replace four members of the board who are retiring: Bob Anker, a 1964 Lawrence graduate who joined the board in 2004; Bob Buchanan, a 1962 Lawrence graduate who has served on the board since 1978; Garth Neustadter, a member of the class of 2010, Lawrence's first Recent Graduate Trustee, and O. B. Parrish, a 1955 Lawrence graduate who served initially from 1983-86 and again from 1998-2017.
"On behalf of the Board of Trustees, it is my distinct pleasure to welcome three new and two returning trustees to the Board who represent a wealth of professional experience," said Susie Stillman Kane '72, board chair.
"In addition to her previous work in the publishing field, Lydia brings perspectives on higher education through her work as spouse of the chancellor of Vanderbilt University," said Kane. "Sara, a veteran member of the academy as an applied medical anthropologist, has served as a director of Lawrence Alumni Association and has given generously of her time to Lawrence, faculty members and students. Derrell, a lecturer and opera performer, has performed globally and will provide important insights to board deliberations as a graduate of the conservatory. During his earlier service as a trustee, Bob's strong interest in improving career services led to the birth of the Lawrence Scholars in Business Program. David's extensive professional experience as well as that on the Lawrence Board will help to ensure the needed balance between the long-term institutional perspectives and good governance practices."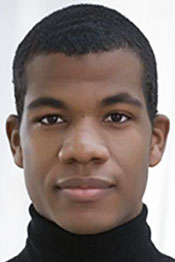 Derrell Acon '11, Chicago, Ill.
Acon is the board's fourth Recent Graduate Trustee, a position established in 2014 exclusively for Lawrence alumni within 2-10 years of their graduation. He will serve one three-year term.
An award-winning bass-baritone, Acon has nearly two dozen operatic roles to his credit, among them Sarastro in "The Magic Flute" at the Glimmerglass Festival, Leporello in "Don Giovanni" for the Hawaii Performing Arts Festival and the title character in "Don Bucefalo" for the La Musica Lirica International Music Festival.
Acon is a two-time Metropolitan Opera National Council Auditions regional finalist and  earned first place and Grand Prize awards in Chicago's Bel Canto Foundation Opera contest in 2010 and first prize honors in the 2015 Nicholas Loren Competition.
He has delivered lecture/recitals internationally, including the American Academy in Rome, Italy and the University of Gondar in Ethiopia.
A summa cum laude double-degree graduate of Lawrence with a B.A. in government and a B.M. in voice performance, Acon earned a master's degree and a doctoral degree in 19th-century opera history and performance from the University of Cincinnati College-Conservatory of Music.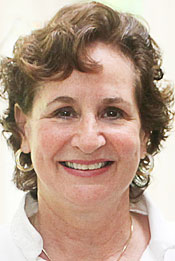 Lydia Howarth '75, Nashville, Tenn.
Howarth, a former Lawrence admissions volunteer, is a retired editor for various publishing entities, including the University of Wisconsin Press, the University of Chicago Press, the National Geographic Society and the Brookings Institution. She is the wife of the chancellor of Vanderbilt University, Nicholas Zeppos.
A Phi Beta Kappa graduate of Lawrence with a bachelor's degree in English and philosophy, Howarth earned a master's degree in English from the University of Chicago and a master of fine arts degree in writing and literature from Bennington College.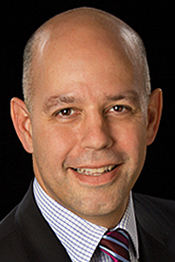 David Knapp '89, Chicago, Ill.
A senior managing director in wealth management with the Northern Trust in Chicago, Knapp returns to the board, where he previously served from 2003-2016, including two years as board secretary (2014-16). During his previous tenure on the board, Knapp was chair of the investment committee and the Lawrence Corporation of Wisconsin.
Prior to joining Northern Trust, Knapp worked as a consultant with Stern Stewart & Co. in Chicago and was vice president and director of the SCI Financial Group in Cedar Rapids, Iowa.
Beyond his service as a trustee, Knapp has been active in Lawrence's Scholars in Business program, has served as a volunteer for both the admissions office and career services.
After earning a bachelor's degree in philosophy at Lawrence, Knapp earned an MBA from the University of Iowa.
Bob Perille '80, Santa Monica, Calif.
Perille begins his second stint on the board after previously serving from 2006-2011. He joins the board after also serving on the President's Advisory Council. He played a leadership role in the creation of Lawrence's Scholars in Business program.
A veteran of the investment industry, Perille retired in 2015 from Shamrock Capital Advisors, a private equity investment firm in Los Angeles focused on the communication, entertainment and media industry. He currently invests in private companies through Calvello Investments, LLC, a family holding company, and serves as a venture partner for Draper Frontier, a seed stage venture fund based in LA.  Prior to Shamrock, Perille spent 23 years with Bank of America, including as a managing director in leveraged finance and then managing partner of a captive private equity fund, Bank of America Capital Investors.  He currently serves on the boards of five private companies and the board of the Los Angeles Regional Food Bank.
After earning a bachelor's degree in biology from Lawrence, Perille earned a master of business administration degree from Babson College.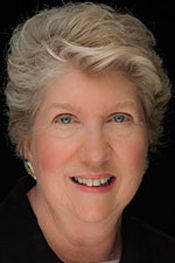 Sara Quandt '73, Winston Salem, N.C.
As an applied medical anthropologist at Wake Forest University, Quandt conducts research using a community-based participatory framework with rural, minority and low income populations, including work in occupational safety and health with immigrant farmworkers, poultry processing workers and other manual workers. Her research also has focused on older adults and nutrition, including self-management of diabetes and oral health deficits.
Her efforts have been recognized with awards from the National Rural Health Association, the National Occupational Research Agenda and the Washington Association of Professional Anthropologists. She also was honored by Lawrence in 2013 with the university's Briggs Distinguished Achievement Award.
Quandt joined Wake Forest University's School of Medicine's department of public health in 1994 after spending 11 years on the faculty of the University of Kentucky.
In addition to her bachelor's degree in anthropology from Lawrence, Quandt earned a Ph.D. in anthropology from Michigan State University.
About Lawrence University
Founded in 1847, Lawrence University uniquely integrates a college of liberal arts and sciences with a nationally recognized conservatory of music, both devoted exclusively to undergraduate education. It was selected for inclusion in the book "Colleges That Change Lives: 40 Schools That Will Change the Way You Think About College."  Engaged learning, the development of multiple interests and community outreach are central to the Lawrence experience. Lawrence draws its 1,500 students from nearly every state and more than 50 countries.