Two new members have been elected to Lawrence University's of Board of Trustees.
Healthcare consultant Omer Sayeed and nationally recognized attorney Anton Valukas join Shelley Davis '92, Chicago, Ill., Dr. Richard Fessler '74, Winnetka, Ill., and Andrew Wong '06, Chicago, Ill., who were elected to the board earlier this year, as members of the 2015 class of new trustees.
"On behalf of the Board of Trustees, I am delighted to welcome Omer and Tony to the Board," said board chair Susie Stillman Kane '72. "Omer brings extensive background in the health care industry and Tony is known in legal circles as the best trial lawyer in the country.
"In joining Andrew Wong, our second Recent Graduate Trustee, Shelley Davis and Rick Fessler, these five individuals comprise one of the largest new trustee classes in recent memory. It is a tribute to the loyalty and commitment Lawrence instills in its alumni and friends that each is willing to give so generously of his or her time and talent by taking on this important role for the university."
The board will hold its annual fall meeting at Bjorklunden, Lawrence's northern campus in Door County, Oct. 28-30.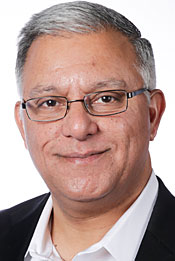 Omer Sayeed, Altadena, Calif.
A management consultant with extensive expertise in the health care industry, including both payer and provider operations, Sayeed is senior vice president of the UnitedHealth Group, Optum.
Prior to Optum, Sayeed spent three years as senior vice president with AccretiveHealth, where he was responsible for revenue enhancement and administrative cost reduction solutions.
Sayeed also spent 11 years as a partner in Accenture's Health and Public Services practice, where he worked with payer CEOs and CFOs and led efforts to identify and deliver cost reduction in claims, finance and procurement.
After graduating with a bachelor's degree in physics from Lawrence in 1987, Sayeed earned a master's degree in philosophy and a Ph.D. in biology from Indiana University. He also received an appointment as a postdoctoral fellow in neurogenetics and behavior at the California Institute of Technology.
Sayeed spent a year on Lawrence's President's Advisory Council before his election to the Board of Trustees.
Anton Valukas, Evanston, Ill.
Valukas serves as chair of the law firm Jenner & Block, where he focuses on civil and criminal litigation.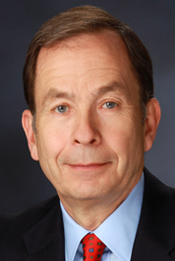 His history of litigation success earned him a 2009 federal appointment as the examiner for the Lehman Brothers bankruptcy, the largest bankruptcy in U.S. history.  Valukas issued a nine-volume, 2,200-page report that was widely praised for its clarity and usefulness in determining what brought about Lehman's demise, an event many commentators point to as the precipitating event triggering the economic crisis of 2008.
Valukas has been named one of the country's leading litigation lawyers for eight consecutive years by Chambers USA, while Chicago Lawyer honored him as its "Person of the Year" in 2009. Other honors include being named as one of "The 100 Most Influential Lawyers in America" by The National Law Journal in 2013, and "Litigator of the Year" and "Newsmaker of the Year" in 2012 and 2011, respectively by The American Lawyer magazine.
Prior to joining Jenner & Block, Valukas held several positions with the U.S. Department of Justice, including Assistant United States Attorney (1970-74), Chief of the Special Prosecutions Division (1974), and First Assistant United States Attorney (1975-76).  In 1985, he left the firm to serve as the United States Attorney for the Northern District of Illinois, returning to Jenner & Block in 1989.
He previously served on the Lawrence Board of Trustees from 1991 to 1994 and was awarded an honorary Doctor of Laws degree by Lawrence in 2012, when he also served as the college's commencement speaker.
Valukas earned a degree in government from Lawrence in 1965 and his J.D. from the Northwestern University School of Law in 1968.
About Lawrence University
Founded in 1847, Lawrence University uniquely integrates a college of liberal arts and sciences with a nationally recognized conservatory of music, both devoted exclusively to undergraduate education. It was selected for inclusion in the book "Colleges That Change Lives: 40 Schools That Will Change the Way You Think About College" and Fiske's Guide to Colleges 2016. Engaged learning, the development of multiple interests and community outreach are central to the Lawrence experience. Lawrence draws its 1,500 students from nearly every state and more than 50 countries.