A couple weeks ago I had the opportunity to speak with former Ambassador and Lawrence alumni Christopher Murray to learn more about life as a Foreign Service Officer (FSO) for the State Department. Among his many postings as an FSO, Ambassador Murray has served as the Ambassador to the Congo, Chargé d'affaires in Brussels, and Deputy Chief of Mission in Algiers and Lebanon. Here are some of the key takeaways of our discussion:
The work of an FSO is often predicated upon cultural integration and personal relations…
As a young FSO following the mining industry and transportation network in the Democratic Republic of the Congo, Ambassador Murray was encouraged to engage with the local community by higher-ranking officers. By integrating with his local community and eventually becoming an officer at his community's golf club, Ambassador Murray was granted a much more authentic understanding of both the mining industry and those associated with it. For those who are interested in becoming an FSO because they are interested in engaging with foreign cultures and languages, it would seem that doing so is not only possible during one's career, but necessary—at least as a lower-ranking officer—if one wishes to do their job well.
FSO's do have some agency regarding their postings…
FSOs, while carrying out the policies of the Executive Branch, are not supposed to assume independent political stances. Yet, what if one fundamentally disagrees with the politics that they are being asked to represent? Ambassador Murray himself served during a period when many of his colleagues vehemently disagreed with President Reagan's South Africa policy and he made it clear that, although FSO's have little agency regarding the policy of the Executive Branch, they do have agency pertaining to where they serve. Most of those FSO's that disagreed with the U.S.'s South Africa policy simply refused to serve in South Africa.
Rank isn't everything…
Ambassador Murray spoke briefly about the promotional culture in the Foreign Service, stating that many young FSO's fixate on quick promotions and climbing the hierarchical ranks of the State Department. Yet, although Ambassador Murray was granted the highest-ranking position in the Foreign Service, he himself was promoted very slowly throughout the first half of his career. In his experience, however, those who are promoted the quickest are not necessarily those who are the best at their jobs, but rather those who are deployed to countries that are largely hostile to the U.S. For a fulfilling experience as an FSO, Ambassador Murray insists that intrinsic motivation and a certain amount of perspective regarding the promotional system within the State Department are essential.
Internships are ideal…
The Foreign Service, while offering opportunities to extensively engage with politics, languages, and cultures that would otherwise be inaccessible, is also quite demanding. For security reasons, Ambassador Murray was, for example, forced to largely remain inside of his embassy's compound at multiple postings. Additionally, FSOs are expected to rotate to different posts in different countries every three years. Thus, the Ambassador highly recommended pursuing an internship with the State Department before committing to a career in the Foreign Service. One of the most prominent internships for the State Department is called the "Pathways Internship." The application for next year's summer Pathways Internship will be posted on USAJOBS in the coming months. If you have any questions about resumes, interviewing skills, or anything else professional development-related, be sure to schedule an appointment with GLI's Ty Collins by clicking here.  
Jonathan Hogan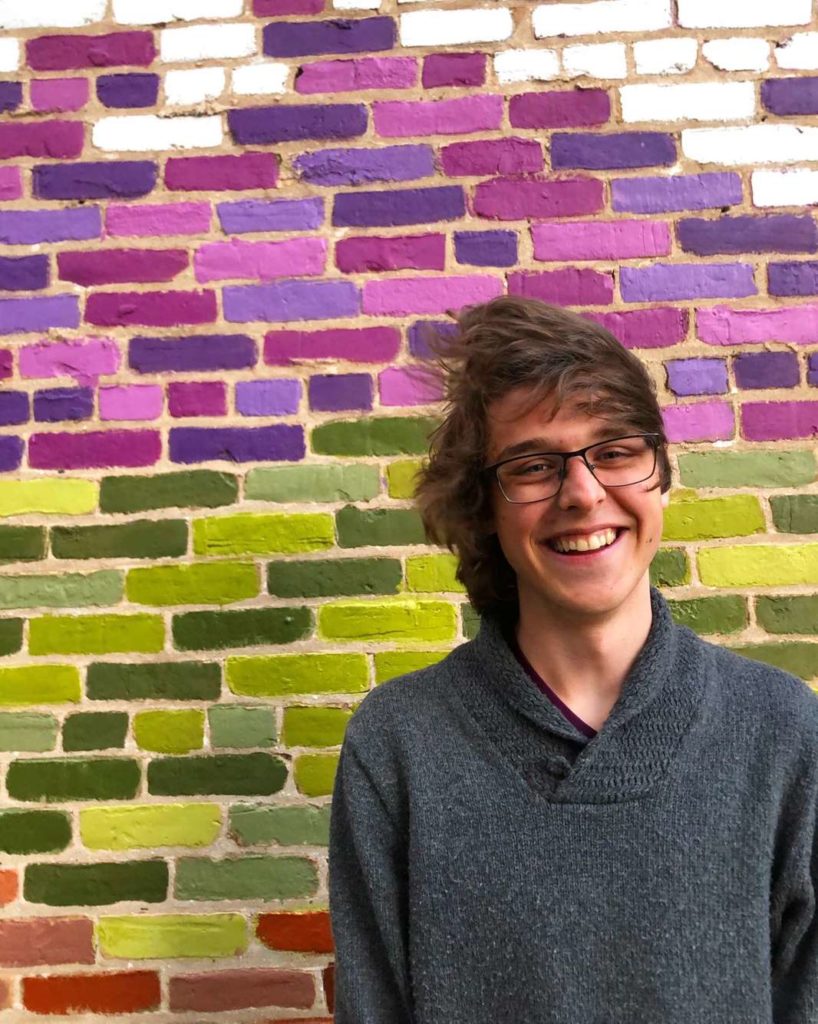 Jonathan is a Second Year German and Government major. He works as a Career Peer Educator to assist students in the CJW and GLI career communities. In addition to professional development, Jonathan is interested in the cultural construction of the modern nation-state, normative constraints on rational behavior, and all things German. You can schedule an appointment with him here to improve your resume, learn more about the CJW and GLI career opportunities, and work on anything else professional development-related.