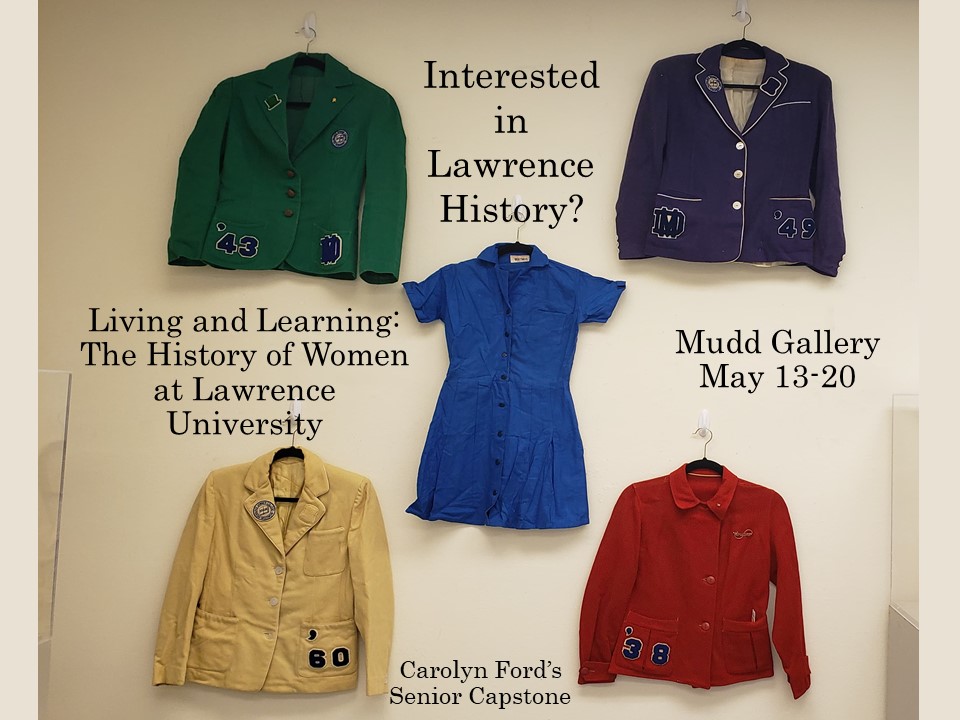 From now until May 20th, uncover Lawrence's past with Carolyn Ford's senior capstone curation in the Mudd gallery!
Photos, fashion, journals, and more comprehensively document the lives of women at Milwaukee-Downer College and throughout Lawrence's co-ed history. Read about encounters with the Ormsby ghost, witness the old Lawrence May Day traditions, and take a look inside a real Milwaukee-Downer student yearbook!
The Mudd gallery is located on the 3rd floor of the Mudd library, and is open during library hours.