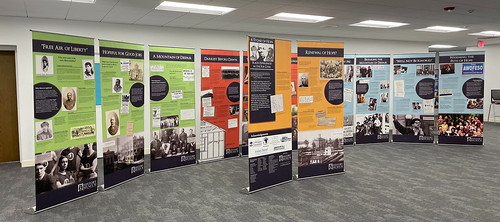 We're so honored to welcome back the exhibit, A Stone of Hope: Black Experiences in the Fox Cities, for the remainder of Black History Month (February). This exhibit explores Black history in the area, dating from the 1700s to present times.
Learn more about this exhibit, or see the complete digital version at the History Museum's Stone of Hope webpage.
Community members are encouraged to look at the digital exhibit on the History Museum page, as the library is still only open to current LU students, faculty, and staff, due to Covid-19.
We hope everyone takes the opportunity to view this important exhibit, and learn about the contributions of and challenges faced by Black residents and visitors to the Fox Cities.