The term is coming to an end and finals are looming closer…must be time to pet some dogs!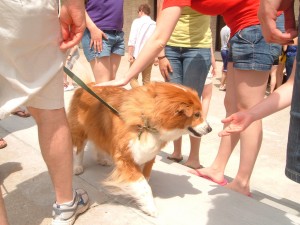 For the past few years, the Mudd has hosted canine therapy for students to de-stress for a bit and take their minds off the pressure of spring term finals.  Faculty, staff, and students bring their dogs for Lawrence students to get some puppy love!
It's a whole lot of fun and this year it will be on Monday, June 9th from 2-3pm, outside of the Mudd. Pictures from past years' canine therapy events can be found on our Flickr page!