Ten years after announcing it was joining a then-select few number of schools nationally that would no longer require ACT or SAT scores as a condition of admission, Lawrence University is implementing two more student-centered changes to its admission process.
Beginning with applicants for the 2016-2017 academic year, Lawrence will no longer require an application fee, dropping its long-standing $40 requirement with a submitted application.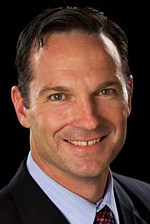 "While we may have appeared forward-thinking 10 years ago when we became a test-optional institution, we've been a little late to the party when it comes to eliminating the application fee," said Ken Anselment, dean of admissions and financial aid. "Despite the budget implications for Lawrence, we felt it was important to simplify the process and eliminate any potential hurdle that would prevent a qualified student from considering Lawrence."
The college also has eliminated its binding Early Decision admission process, replacing it with a non-binding Early Action process. Lawrence now has three standard admission deadlines: Nov. 1 Early Action 1; Dec.1 Early Action 2; Jan 15 Regular Decision.
"There are benefits to Lawrence to having an Early Decision option. It helps us with our enrollment planning and, because so many other selective colleges offer Early Decision, it makes us look 'more prestigious,'" said Anselment. "But after we thought more deeply about it, and sought the advice of many in the college counseling profession, we realized that it doesn't provide similar benefits to students."
"With test-optional admission, no-fee applications and three non-binding admission deadlines, we hope to put students at the center of our admission process."

— Ken Anselment
Students who apply for Early Admission to a college must make a commitment to enroll at that college if they are admitted, usually well in advance of the May 1 National Candidates Reply Date.
"We believe it is more beneficial to let the students fully consider all their options until May 1," explained Anselment. "Admitted students who know Lawrence is the right place for them can certainly make their decisions as early as they'd like, but they will no longer need a binding agreement from Lawrence to do so."
Ever since going test optional in 2006, about one quarter of Lawrence's nearly 3,000 applicants have opted to forgo submitting ACT or SAT scores, letting their academic records and extra-curricular lives speak for themselves. The admission rates and scholarship opportunities for submitters and non-submitters have remained the same during the past decade as well.
"With test-optional admission, no-fee applications and three non-binding admission deadlines, we hope to put students at the center of our admission process, which is what we believe to be essential to our mission in providing a transformative college experience," said Anselment.
About Lawrence University
Founded in 1847, Lawrence University uniquely integrates a college of liberal arts and sciences with a nationally recognized conservatory of music, both devoted exclusively to undergraduate education. It was selected for inclusion in the book "Colleges That Change Lives: 40 Schools That Will Change the Way You Think About College" and Fiske's Guide to Colleges 2016. Engaged learning, the development of multiple interests and community outreach are central to the Lawrence experience. Lawrence draws its 1,500 students from nearly every state and more than 50 countries.